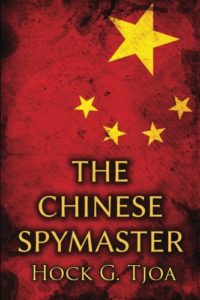 Chinese Intelligence uncovers a North Korean trying to sell a nuclear device. Then they find five other dealers trying to do the same. The buyer is the same in every case–the Pashtuns. Is this a "Pashtun Spring"? A realignment of geopolitical power in Central Asia? A resurgence of Islamist terrorism? In order to anticipate and confront these threats, Spymaster Wang must negotiate through bureaucratic rivalries, as well as personal ambitions, at home and abroad. He reaches for ancient insight into strategies and unorthodox alliances. But the struggle he must undertake cannot cease, and the outcome always remains in doubt. The Spymaster must also confront a vendetta within the Party as well as the determination of his Old Friends and their wives to make him a "match."
Reader Comments:
"… the rare feat of a convincing description of hand to hand combat together with a very skillful development of plot and background." A. G. Chaudri.
"This is fascinating, a true Smiley for current times and troubles, with the added, exotic allure to Western readers of the mystique that is China. It has all the hallmarks of a literary thriller." Kay Christine Fenton.
"A complex story … so vivid, lifelike and realistic." Charles Knightley, Author.
Amazon      iBooks      Barnes and Noble      Smashwords
Review on Awesome Indies