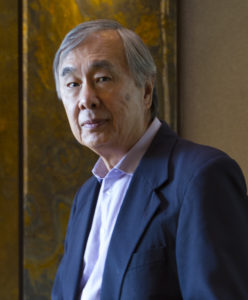 Hock G. Tjoa was born in Singapore to Chinese parents. He studied history at Brandeis and Harvard and taught European history and Asian political thought at the University of Malaya in Kuala Lumpur. He has published George Henry Lewes, a Victorian Mind, "The social and political ideas of Tan Cheng Lock" and various articles in the Newsletter of the China History Forum. He is married and lives with his family in the Sierra Nevada foothills of California.
In the last decade he has turned his attention to Chinese history, literature, and genealogy, working on translating and adapting selected works of Chinese history and literature so these might reach and inform a wider audience. The Battle of Chibi is the first of these projects to be published (2010), Kindle Version in 2012 and the Second edition with new cover both print and Kindle in 2016. He also published Heaven is High and the Emperor, a Play, translated and adapted from Lao She's Tea House.
In 2013, Hock published the first volume of The Chinese Spymaster and The Ingenious Judge Dee. "Agamemnon Must Die," a retelling of Aeschylus" Oresteia and dedicated to students of the humanities who like Greek myth and drama, especially from the Trojan War era, was published 2014.
He is also on Goodreads
Courtesy of friends at the local TV Club, here's a longish (video) Author Interview
More About Hock – Theater & Stage Productions